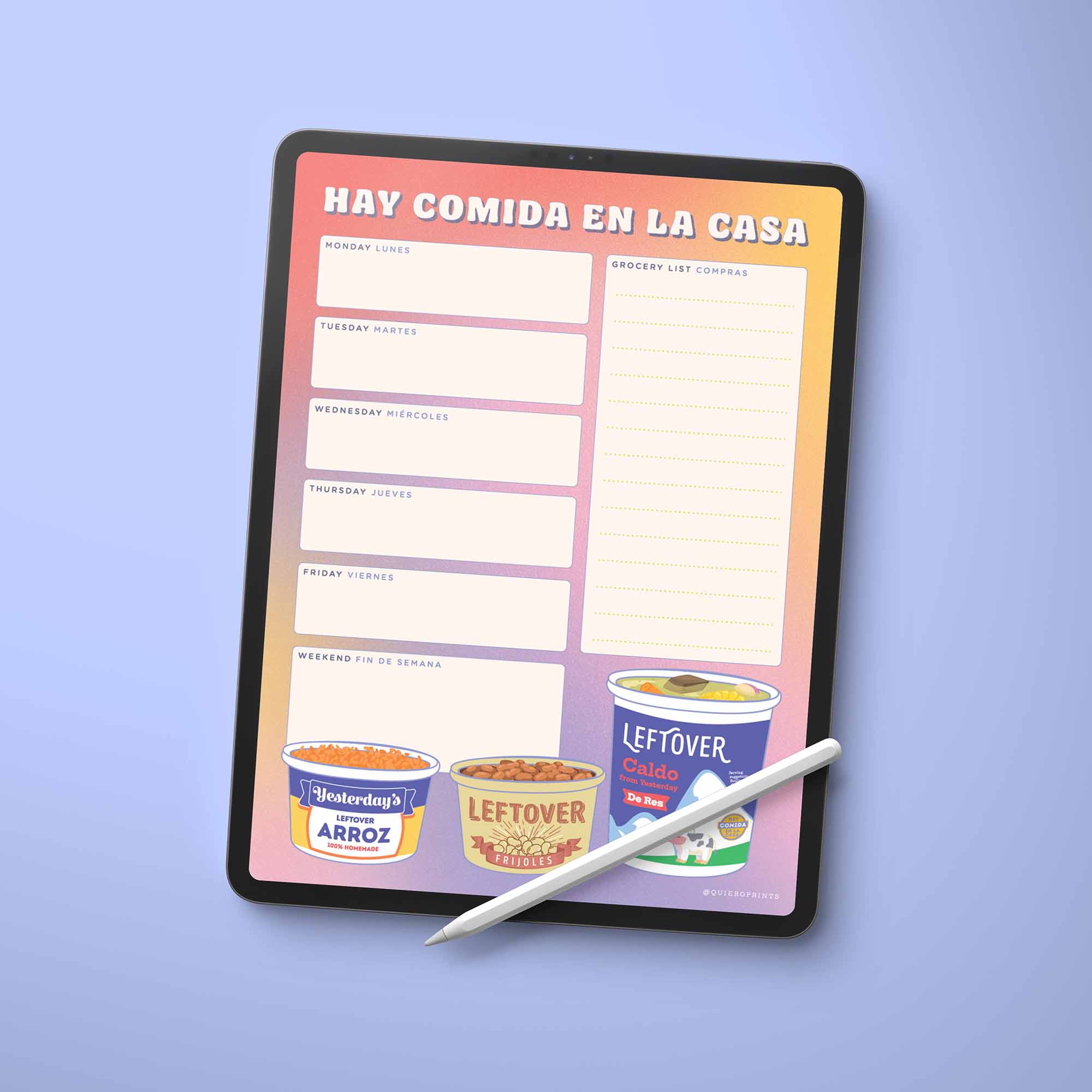 Hay Comida En La Casa Digital Planner Sheet
Get ready to plan your meals for the week while embracing the recalentada lifestyle. 🥑 Let this meal planner & grocery list serve as your reminder that there's food at home!
This is a downloadable file you can use for digital planners or print out to write on at home.

If you'd like to use our planner sheets on an iPad or tablet device, we recommend the Good Notes 5 app, or any similar journaling/note-taking app that allows you to upload custom pages.

• ZIP file with JPEG and PDF digital planner sheets
• 1024 x 1366 px
© Quiero Prints 2022.
For personal use only.