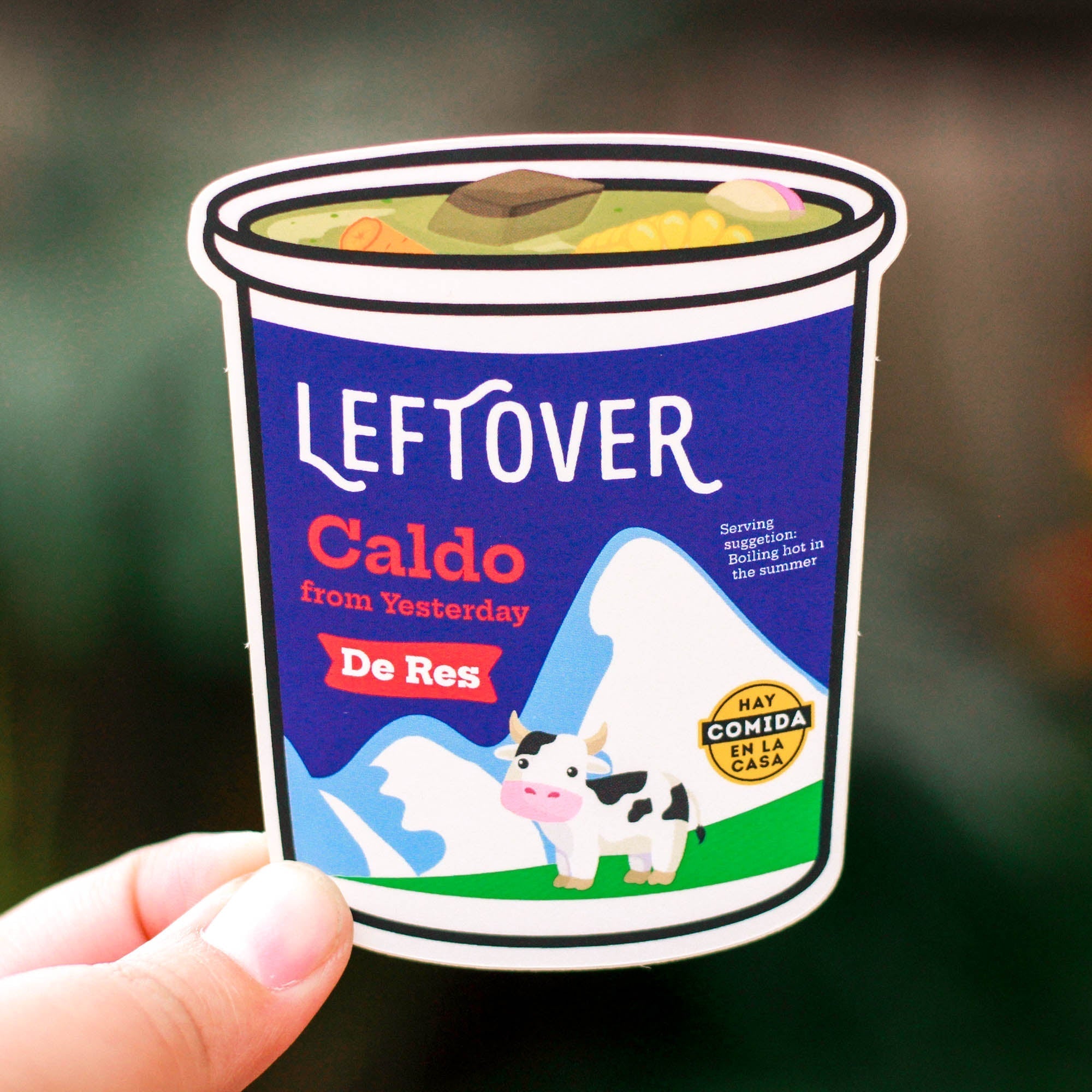 Remember going to the fridge thinking you're about to get yogurt for your smoothie, only to find last week's dinner in the container?! This leftover food sticker pack for the latinx kids who grew up not realizing their moms were sustainable before sustainability was cool.

• Matte laminate sticker with a smooth satin-like finish
• Caldo Size: 3 x 3.5"